Verdant Vibes
is a
new music collective and concert series
based in Providence that brings together artists and musicians creating new work in a variety of genres and media, acoustic and electronic. By highlighting the diversity of music composition and performance of our time, we seek to eschew perceived boundaries, cross-pollinate ideas and influences, and
build a greater community celebrating the work of living artists
.​
"Carving out a niche for rethinking classical music" –
Providence Monthly
---
JOIN US FOR OUR NEXT EVENT
---
THANKS TO OUR SUPPORTERS!
We raised more than twice our goal, which supports hard-working artists and makes our sixth season possible.
---
2020–21 Virtual Concert Series

Short performances and conversations featuring pieces chosen from our call for scores, guest artists, and collaborators. We look forward to finding new ways to share incredible work by these artists!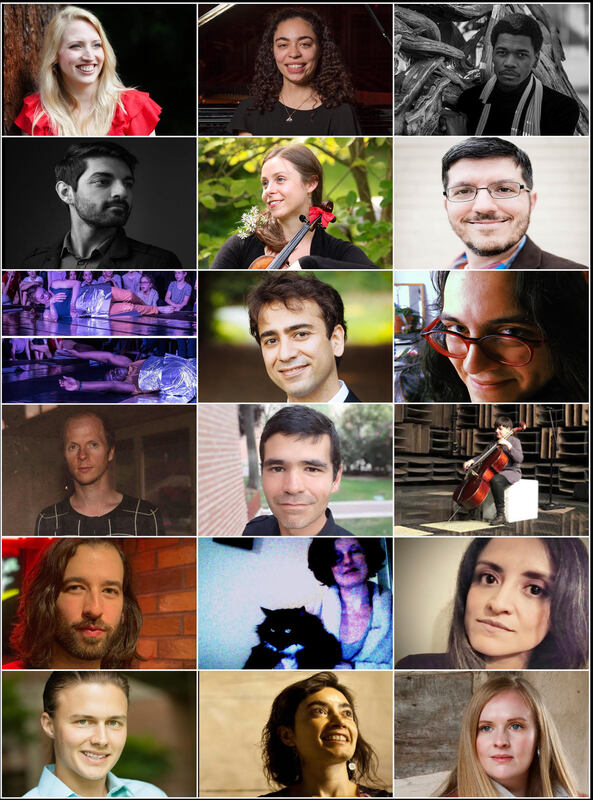 ---
Thank you for supporting new music!
We are grateful to our growing community of generous friends who make all of this possible.
---

---


Verdant Vibes is a sponsored project of Fractured Atlas, a non-profit arts service organization. Contributions for the charitable purposes of Verdant Vibes must be made payable to "Fractured Atlas" only and are tax-deductible to the extent permitted by law.

---
---

This activity is made possible in part by a grant from the Rhode Island State Council on the Arts, through an appropriation by the Rhode Island General Assembly and a grant from the National Endowment for the Arts.
---
---